Ryan Brandau discusses 'Annelies' on WWFM's Sounds Choral

Just before our performance of James Whitbourn's Annelies was canceled in March 2020, Artistic Director Ryan Brandau hosted an episode of Sounds Choral on WWFM: The Classical Network to talk about this important work.
We are grateful for the chance to perform Annelies at last, and hope you'll listen to this episode in preparation for our concert on March 13.
Click to learn more and purchase tickets.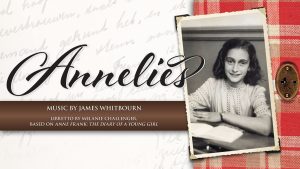 WWFM's weekly choral program, Sounds Choral
Host: Ryan Brandau
Producer: David Osenberg