An Evening of Music and Poetry with Lily Arbisser
March 4, 2022
7:30 p.m. EST, online
An Evening of Music and Poetry with Lily Arbisser
March 4, 2022
7:30 p.m. EST, online
PROGRAM
Opus 22 (1930)
Erich Wolfgang Korngold (1897-1957)
"Was do mir bist?"
"Mit dir zu schweigen"
"Welt ist stille eingeschlafen"
Homesick
a poem by an anonymous child from The Terezín Concentration Camp (9/3/1943)
read by Spencer Reece
Sonata for flute and piano (1943), no. 2 - Lento
Leo Smit (1900-1943)
David Ordovskiy, flute
Lead, Kindly Light (1945)
Henriëtta Bosmans (1895-1952)
Margaret
written and read by Spencer Reece
Seven Songs of Love and Sorrow (1977)
Ruth Schonthal (1924-2006)
"These are the Days"
"Wild Nights"
"Poor Bit of a Wench"
"The Dove Descending"
"A Woman's Last Word'
"With Rue My Heart is Laden"
"Go from Me"
Lost in the Stars (from Lost in the Stars, 1949)
Kurt Weill (1900-1950)
PERFORMERS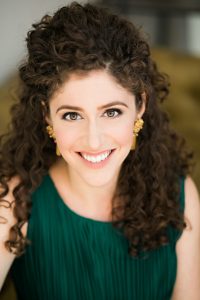 Lily Arbisser is an "individual-timbred soprano" (Opera News) whose voice "floats effortlessly" (www.feastofmusic.com) over the orchestra. Highlights of recent seasons include joining Ravinia's Steans Music Institute in Chicago as a vocal fellow, winning first prize in the National Federation of Music Clubs' (NFMC) Biennial Young Artist Competition, being a semi-finalist in the Kurt Weill Foundation's prestigious Lotte Lenya Competition, and debuting at Weill Recital Hall at Carnegie Hall as Suzu in Riyoichi Saito's chamber opera Dojoji.
Lily's 2022 season begins with numerous solo appearances in the New York City area and in Iowa. She is particularly looking forward to singing with Princeton Pro Musica for their performance of James Whitbourn's deeply moving oratorio Annelies. And she also anticipates a joyful return to her hometown, Davenport, Iowa, for her debut with Chamber Music Quad Cities as she and pianist Thomas Sauer present newly commissioned art songs setting poems by Quad Cities-area poets. 
Lily holds a Bachelor of the Arts from Princeton University and a Master of Music from Mannes College. When not singing, she can be found outdoors cultivating a newfound passion for pollinators and native plant gardening. www.lilyarbisser.com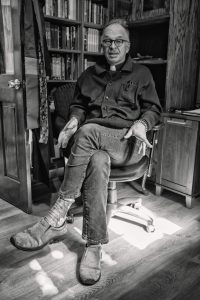 Father Canon Spencer Reece is the author of two prize-winning collections of poetry, The Clerk's Tale and The Road to Emmaus, long-listed for the National Book Award. In 2017 he edited Counting Time Like People Counting Stars: Poetry by the Girls of Our Little Roses. The Secret Gospel of Mark: A Poet's Memoir and All the Beauty Still Left: A Poet's Painted Book of Hours arrived in 2021. He has worked as an Episcopal priest in Honduras, Spain, and New York City. He serves on the boards of the EcoTheo Collective, the Camino Anglican Center project to build a welcome center in Santiago, Spain for pilgrims and the Lorca Latinx Prize, which fosters the publication of a chapbook by a Latinx poet.  He will be the guest preacher at the Church of the Transfiguration in Yellowstone National Park in 2022, and he has been asked to deliver a series of lectures on "A Poet Becoming a Priest" for Trinity Wall Street Retreat Center in 2021 and lead a retreat at the Holy Cross Monastery in upstate New York in 2021 or 2022.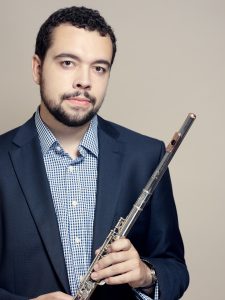 David Ordovskiy was born in 1989 in Kiev, Ukraine, and grew up in Saint Petersburg, Russia. Flute studies since age 5 with Alexander Kiskachi. Participant and prize-winner in various competitions and festivals in Russia, Israel, Bulgaria, Germany, and the Netherlands. Mr. Ordovskiy received a full scholarship to attend Idyllwild Arts Academy to study under Sara Andon, and later joined Judith Mendenhall's studio at the Mannes School of Music, where he earned his Bachelor's Degree, Master's Degree, and a Professional Studies Diploma. Career highlights include solo performances with the Yonkers Philharmonic Orchestra, the New Amsterdam Symphony Orchestra, as well as full-time work as 2nd Flute and Acting Principal Flute with the Reading Symphony Orchestra, and guest musician work with the American Ballet Theatre Orchestra. 1st Prize, New York Flute Club Competition, 2015. In addition to his performance work, Mr. Ordovskiy enjoys an active career as flute and piano instructor, currently running a large private teaching studio. www.davidordovskiyflute.com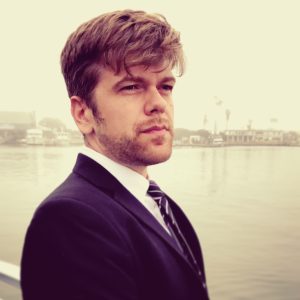 "Jason Wirth [spun] a gossamer web of unusual sounds on the piano," writes the New York Times about the New York City-based pianist, conductor, and vocal coach. A talented collaborator and "an impressive musician in his own right" (NY Concert Review), Mr. Wirth draws on his varied interests to bring new perspectives into his music-making. Born in Minnesota, Mr. Wirth began performing extensively on the piano from a very young age, including early  appearances with the Moscow Philharmonic and the St. Paul Chamber Orchestra as a soloist. Since then, Jason has played multiple recitals at Carnegie Hall and Philadelphia's Kimmel Center and his recording of Poulenc's The Story of Babar with film star Michael Douglas has been released on Naxos. As a expert vocal acncompanist and conductor, Jason has helmed many operas and other projects as music director, including Rigoletto and Carlisle Floyd's Susannah with Lighthouse Opera, and Menotti's The Medium, Kurt Weill's Street Scene, and Sondheim's Into the Woods and Sweeney Todd with The Modern Opera Company in New York City, which he co-founded. www.jasonwirth.com
TEXTS AND TRANSLATIONS
Was du mir bist?


Poem: Eleanore van der Straaten (1845-?)

Was du mir bist?
Der Ausblick in ein schönes Land,
Wo fruchtbelad'ne Bäume ragen,
Blumen blühn' am Quellenrand.

Was du mir bist?
Der Stern' Funkeln, das Gewölk durchbricht,
Der ferne Lichtstrahl,
der im Dunkeln spricht:
O Wand'rer, verzage nicht!

Und war mein Leben auch Entsagen,
glänzte mir kein froh Geschick,
was dur mir bist? Kannst du noch fragen?
Was du mir bist: mein Glaube an das Glück.

Translation by: Uri Liebrecht

What are you to me?
The sight of land,
A stand of fruit-laden trees,
Flowers in bloom at the water's edge.

What are you to me?
The sparkle of stars that breaks through the cloud,
The distant ray of light that through the
darkness says:
Traveler, don't lose heart!

And even if my life was one of resignation,
Where no good fortune came my way,
What are you to me? Need you ask?
What you are to me: my faith in happiness.

Mit dir zu schweigen
Poem: Karl Kobald (1876-1957)

Mit Dir zu schweigen still im Dunkel,
Die Seele an der Träume Schoss gelehnt,
Ist Lauschen ew'gen Melodeien,
st Liebe ohne End'... 

Mit Dir zu schweigen in der Dämmerzeit,
Ist Schweben nach der Welten großer Fülle,
Ist Wachsen weit in die Unendlichkeit,
Entrückt in ew'ge Stille... 

Translation: Uri Liebrecht

To sit with you in silence in the dark,
Our souls resting in the lap of dreams,
Is to hear eternal melodies,
Is endless love, it seems.

To sit with you at twilight without words
Is to float towards the fullness of the earth,
Is to grow deep into the infinite,
Far removed, a tranquil berth.

Welt ist stille eingeschlafen
Poem: Karl Kobald

Welt ist stille eingeschlafen,
Ruht im Mondenschein.
Öffnen sich im Himmelshafen
Augen, golden, rein. 

Gottes Geige sinkt jetzt leise
Liebste, denk' an Dich.
Wie im Traumboot geht die Reise,
Such' in Sternen Dich.

Strahlen seliger Lieb' erhellen
Meines Herzens Raum.
Zwiesprach' halten unsere Seelen,
Küssen sich im Traum.

Translation: Uri Liebrecht

When the world has gone to sleep,
Resting in the moonlight
And in heaven's harbor
Eyes, pure and golden open.

God's violin sings sweetly
And my love, I think of you
Sailing in a boat of dreams,
I seek you in the stars.

Beams of blissful love light up
The recesses of my heart.
Our souls in deep communion kiss,
In my dream … in my dream.

Homesick
Poem: Anonymous child - 9/3/1943

from I Never Saw Another Butterfly: Children's Drawings and Poems from Terezin Concentration Camp, 1942–1944 

I've lived in the ghetto here more than a year,
In Terezín, in the black town now,
And when I remember my old home so dear,
I can love it more than I did, somehow. 

Ah, home, home,
Why did they tear me away?
Here the weak die easy as a feather
And when they die, they die forever. 

I'd like to go back home again,
It makes me think of sweet spring flowers.
Before, when I used to live at home,
It never seemed so dear and fair. 

I remember now those golden days...
But maybe I'll be going there again soon. 

People walk along the street,
You see at once on each you meet
That there's a ghetto here,
A place of evil and of fear.
There's little to eat and much to want,
Where bit by bit, it's horror to live.
But no one must give up!
The world turns and times change. 

Yet we all hope the time will come
When we'll go home again.
Now I know how dear it is
And often I remember it. 

Lead, Kindly Light
Poem: Saint John Henry Newman (1801-1890)

Lead, Kindly Light, amidst th'encircling gloom,
Lead Thou me on!
The night is dark, and I am far from home,
Lead Thou me on!
Keep Thou my feet; I do not ask to see
The distant scene; one step enough for me.

I was not ever thus, nor prayed that Thou
Shouldst lead me on;
I loved to choose and see my path; but now
Lead Thou me on!
I loved the garish day, and, spite of fears,
Pride ruled my will. Remember not past years!

So long Thy power hath blest me, sure it still
Will lead me on.
O'er moor and fen, o'er crag and torrent, till
The night is gone,
And with the morn those angel faces smile,
Which I have loved long since, and lost awhile!

Margaret
Poem: Spencer Reece (from The Road to Emmaus: Poems)

I remember she rented a room on the second floor from Jenny Holtzerman, an Austrian widow. The two women lived on Girard Avenue South, in Kenwood, an elegant suburb of Minneapolis. Any promise of husbands had disappeared long ago. From the kitchen I often remember the jelly smell of a Linzer torte. I was in high school and often eavesdropped. Once, quietly, she said to my mother, "I never knew the love of a man." She spoke English with an Eastern European heaviness, the vowels thick as dumplings, weighed down by history, or was it disappointment? She had mentioned having a husband, but during the war they were separated in the chaos of Budapest, and later she lost track of him. Once she showed me her room: the walls were bare with cracks. Her daybed was narrow, barely slept in. Her room resembled hundreds of scant little rooms around the world, the way it accepted blue and purple-violet detail—on her bureau, no family photographs, instead playbills autographed by cast members, a calendar tattered, crossed, marked, no jewelry, some coins. Her window sashes warped, her wires shorted, and the paint around her doorframe kept chipping off—"like in The Cherry Orchard," she said, "by Chekhov." She told a joke in Hungarian to Hannah Tamasek and even I, not knowing a word, laughed. When she said the word "America," she did so with a tone one associates with sacred things. She bowed gently in a manner distinctly Viennese and spoke on occasion of the Austro-Hungarian Empire. She loved the Guthrie Theater, where curtains rose on miniature worlds, preferring memorized dialogue and costumes to something truer. Five feet tall in orthopedic shoes, she limped. Time has a way of rearranging things and I could have most details wrong now, but there was this: during the war, she met a man, to whom she gave money, she did not know the man well, but had trusted him to smuggle her father across the border, the man pocketed the money, bought chocolates for his mistress from Belgium, and placed Margaret's father on a train to Auschwitz. So it makes sense to me now that simple decisions baffled Margaret. It makes sense to me now that when news reached us of Primo Levi's suicide, Margaret did not blink. It makes sense to me now that when Dr. Sikorski spoke of fighting in the Warsaw sewers, Margaret said, "I do not believe in God." Those who saw what they saw grow fewer. Margaret has been dead a long time now. But perhaps you will understand why I chose her, why I smudged the slow waltz of her smile, adding a few strokes, here and here. As you leave Margaret behind and turn the page, listen as the page falls back and your hand gently buries her. This is what the past sounds like.

Seven Songs of Love and Sorrow

These are the Days
Poem: Emily Dickinson (1830-1886)

These are the days when birds come back,
A very few, a bird or two,
To take a backward look.

These are the days when skies put on
The old, old sophistries of June,--
A blue and gold mistake.

Oh, fraud that cannot cheat the bee,
Almost thy plausibility
Induces my belief, 

Till ranks of seeds their witness bear,
And softly through the altered air
Hurries a timid leaf!

Oh, sacrament of summer days,
Oh, last communion in the haze,
Permit a child to join,

Thy sacred emblems to partake,
Thy consecrated bread to break,
Taste thine immortal wine!

Wild nights – Wild nights!
Poem: Dickinson

Wild nights - Wild nights!
Were I with thee
Wild nights should be
Our luxury!

Futile - the winds -
To a Heart in port -
Done with the Compass -
Done with the Chart!

Rowing in Eden -
Ah - the Sea!
Might I but moor - tonight -
In thee!


Poor Bit of a Wench
Poem: D.H. Lawrence (1885-1930)

Will no one say hush! to thee,
poor lass, poor bit of a wench?
Will never a man say: Come, my pigeon,
come an' be still wi' me, my own bit of a wench!
And would you peck out his eyes if he did?

The Dove Descending (from Little Gidding)
Poem: T.S. Eliot (1888-1965)

The dove descending breaks the air
With flames of incandescent terror
Of which the tongues declare
The one discharge from sin and error.
The only hope, or else despair
Lies in the choice of pyre or pyre-
To be redeemed from fire by fire.
Who then devised the torment? Love.
Love is the unfamiliar Name
Behind the hands that wove
The intolerable shirt of flame
Which human power cannot remove.
We only live, only suspire
Consumed by either fire or fire.

A Woman's Last Word
Poem: Robert Browning (1812-1889)

I.
Let's contend no more, Love,
Strive nor weep:
All be as before, Love,
—Only sleep! 

II.
What so wild as words are?
I and thou
In debate, as birds are,
Hawk on bough! 

III.
See the creature stalking
While we speak!
Hush and hide the talking,
Cheek on cheek!

IV.
What so false as truth is,
False to thee?
Where the serpent's tooth is
Shun the tree—- 

V.
Where the apple reddens
Never pry—
Lest we lose our Edens,
Eve and I. 

VI.
Be a god and hold me
With a charm!
Be a man and fold me
With thine arm! 

VII.
Teach me, only teach, Love
As I ought
I will speak thy speech, Love,
Think thy thought—- 

VIII.
Meet, if thou require it,
Both demands,
Laying flesh and spirit
In thy hands. 

IX.
That shall be to-morrow
Not to-night:
I must bury sorrow
Out of sight: 

X.
—Must a little weep, Love,
(Foolish me!)
And so fall asleep, Love,
Loved by thee.

With Rue My Heart is Laden


Poem: A.E. Housman (1859-1936)

With rue my heart is laden
   For golden friends I had,
For many a rose-lipt maiden
   And many a lightfoot lad.

By brooks too broad for leaping
   The lightfoot boys are laid;
The rose-lipt girls are sleeping
   In fields were roses fade. 

Go from Me (Sonnet VI)
Poem: Elizabeth Barrett Browning (1806-1861)

Go from me. Yet I feel that I shall stand
Henceforward in thy shadow. Nevermore
Alone upon the threshold of my door
Of individual life, I shall command
The uses of my soul, nor lift my hand
Serenely in the sunshine as before,
Without the sense of that which I forbore—
Thy touch upon the palm. The widest land
Doom takes to part us, leaves thy heart in mine
With pulses that beat double. What I do
And what I dream include thee, as the wine
Must taste of its own grapes. And when I sue
God for myself, He hears that name of thine,
And sees within my eyes the tears of two.

Lost in the Stars
Book and lyrics: Maxwell Anderson (1888-1959)

Before Lord God made the sea or the land,
He held all the stars in the palm of his hand.
And they ran through his fingers like grains of sand,
And one little star fell alone.
Then the Lord God hunted through the wide night air
For the little dark star on the wind down there.
And he stated and promised he'd take special care
So it wouldn't get lost again.

Now, a man don't mind if the stars get dim
And the clouds blow over and darken him,
So long as the Lord God's watching over them,
Keeping track how it all goes on.
But I've been walking through the night and the day,
Till my eyes get weary and my head turns gray,
And sometimes it seems maybe God's gone away,
Forgetting the promise that we heard him say.
And we're lost out here in the stars.
Little stars, big stars, blowing through the night,
And we're lost out here in the stars.