Dr. Wendy Heller to deliver pre-concert talk

At 3 p.m. on Sunday, March 19, 2023, Dr. Wendy Heller will deliver a pre-concert talk on Bach's St. John Passion immediately prior to our performance of the work at 4 p.m.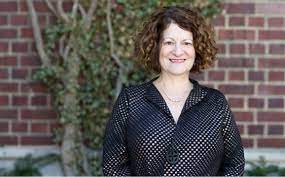 Dr. Heller is the Scheide Professor of Music History and Chair of the Department of Music at Princeton University. Recognized as one of the leading scholars in the field of Baroque music, Dr. Heller is widely published, and last year taught a course entitled "J.S. Bach in the Twenty-first Century," in which she and her students explored the music of Bach in the context of the modern world.
The focus of Dr. Heller's talk will be on the nature of theatricality in the St. John Passion—the balance between drama and reflection—and how Bach achieves it. She will also talk about what sets Passions apart as a genre, and how that works within the context of this work in particular.
We hope you'll join us for this concert-enhancing experience!