Announcing our 2022-2023 Season!

Princeton Pro Musica is thrilled to announce its 43rd season of choral music!
To celebrate a decade of music making with Princeton Pro Musica, Artistic Director Ryan James Brandau has programmed a season of deeply-cherished pieces that long ago fueled his passion for choral-orchestral music, along with newer additions to his repertoire that have kept that fire burning.
Our magnificent 2022-2023 season features some of the greatest works ever written for chorus and orchestra: Brahms's peerless Ein Deutsches Requiem, Bach's St. John Passion, and Morten Lauridsen's Lux Aeterna.
We will also treat you to works by Florence Price and Margaret Bonds, alongside new arrangements by Brandau himself.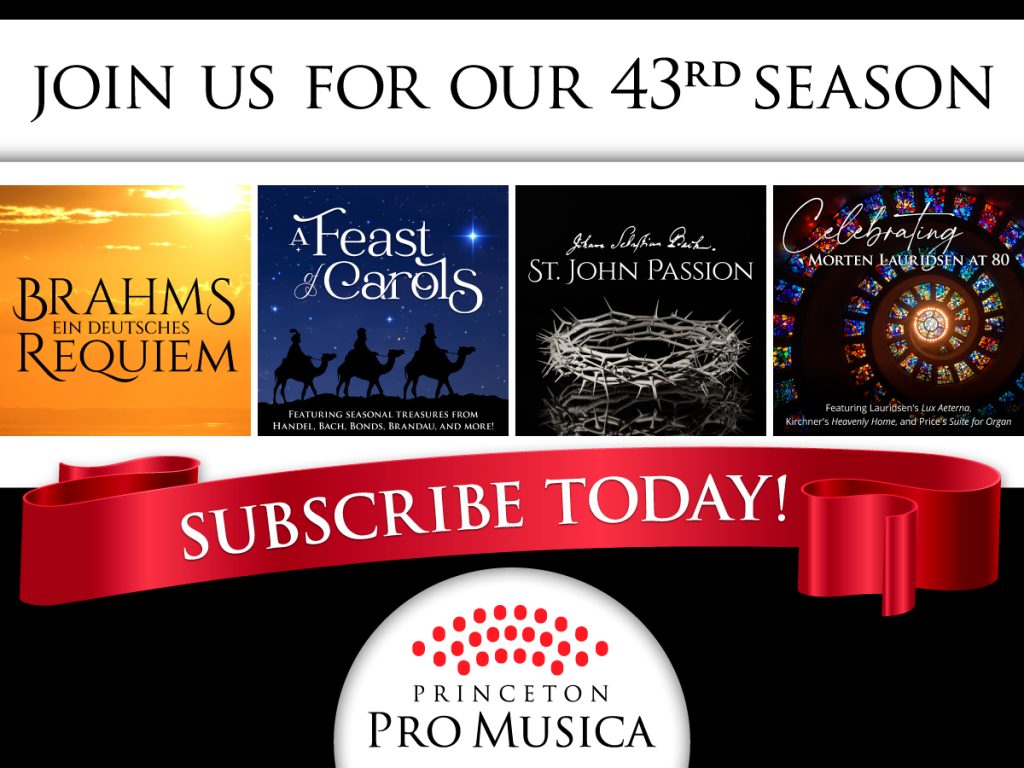 Subscribe now and get the best access to this sublime music from the award-winning chorus you know and love. Immerse yourself in uplifting works of art, stellar soloists, brilliant orchestras, resplendent venues, and, of course, the outstanding singing of Princeton Pro Musica.
World-class quality, right in your community.